Hilo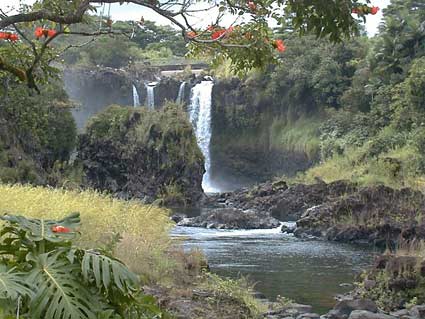 Hilo is the wettest city in the United States. But the typical rain pattern is late evening showers. The scenery from Puna to Waipio is absolutely breathtaking. Here you will find, soothing volcanic pools that keep a perfect 91 - 95 temperature by the Kilauea Volcano. There are fabulous snorkeling opportunities at the Kapoho Tidepools. And if your idea of Hawaii is seeing waterfalls, you will not be disappointed on the lush East side of Hawaii.
The most majestic valley in the Hawaiian Islands is Waipio Valley, Valley of the Kings. On a clear day you can see Mt. Haleakala on Maui.
The people on this side of the island tend to be a little bit more aloof, but that is because not many tourists frequent this slice of paradise!
big island - Hilo Accommodations
Other regions of big-island, Hawaii: