Marquesas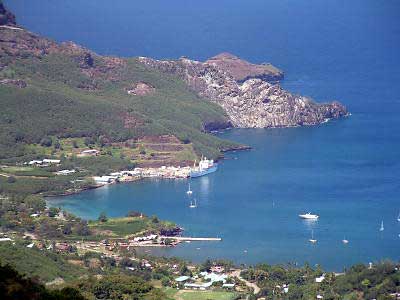 Tiki's Land of Men, or Henua Enata, as these islands were known by their earliest Polynesian inhabitants, is the rugged, untamed Marquesas Archipelago, among the most remote islands in the world. Sheer volcanic peaks soar to thousands of feet above the surging sea.
Unlike the Society Islands, there are no tranquil lagoons with protective barrier reefs here; instead, the wild cobalt ocean breaks relentlessly against the craggy shore. Fertile fiord-like river valleys reach inland, forming sheltered, picturesque bays with sandy beaches where most of the islanders live.
For hikers, scuba divers, adventurers, and nature lovers, the Marquesas are a paradise of spectacular waterfalls, abundant sea life, and quiet, unspoiled places. Among the main settled islands, Nuku Hiva in the northern group and Hiva Oa in the south offer quaint village life, infused with ancient traditions and a rich cultural and artistic heritage.
Finest Accommodations at Unmatched Prices
Exotic Resort Destinations
Romantic Honeymoon Getaways
Unbeatable Air/car Packages
Ultimate cruises
Marquesas, french polynesia Accommodations
Marquesas Regions
Other regions of French Polynesia: