Kauai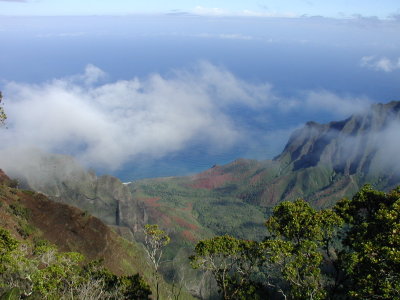 The oldest of all Hawaiian Islands this lush paradise exudes romanticism with its miles of soft white sand beaches, and jagged mist shrouded mountainous peaks that majestically hug the Pacific Oceans multi hued bays. Kauai's unspoiled beauty has lured Hollywood filmmakers for decades where over 60 films and television shows have showcased Kauai's breathtaking scenery.
Kauai's famed north shore is reminiscent of a true South Pacific getaway, with miles of deserted beaches, precipitous mountain peaks, and crystal clear bays dotted along the entire coastline. Views are as endless as the ocean...
The Royal Coconut coast is home to Kauai's ancient royalty and some of the most famous waterfalls on the island. The Wailua River is the only navigable river in all of Hawaii and is the jumping off point for exploring this vast tropical landscape. There are many historical sites to visit, hikes to venture on as well as shops and dining options in the "center" of the island which is equal distance from both the north and south shores.
Sunny Poipu is located on the south shore and is known for its resort atmosphere. Fine restaurants, wonderful shops, National Botanical gardens as well as the main harbor for boat tours along the Na Pali Coast are all within the couple mile stretch of coastline known as Poipu.
The west shore is gateway to the spectacular Waimea Canyon which was affectionately dubbed the "Grand Canyon of the Pacific," by Mark Twain. In this region there are many hikes to venture of on as well as lookout points to explore that will capture both the breathtaking scenery of the Na Pali and the Waimea Canyon.
(
view map
)
Kauai, hawaii Accommodations
Kauai Regions
Other regions of Hawaii: