Pacific Coast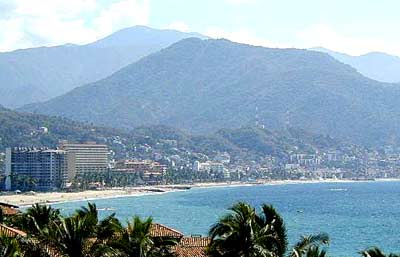 The Pacific Coast of Mexico is deservedly named the Mexican Riviera.
Mazatlan is famous for its seafood and pre-Lenten Mardi Gras celebration.
Puerto Vallarta is a picturesque fishing village lined with charming cobblestone streets. It sits on one of the world's largest bays, and was used as a rest stop by pirates and priests for hundreds of years. Puerto Vallarta is where Mariachi music was founded and has some of the finest art galleries in Mexico.
Costa Alegre is located between Puerto Vallarta on the north and Manzanillo to the south. This dramatic coastline is home to some of the most secluded and one of a kind properties in Mexico.
Ixtapa and Zihuatanejo together encompass 15 miles of the Pacific coast's most fabulous beaches. Ixtapa has gorgeous resorts and nearly empty beaches. Zihatanejo flanks an enclosed bay and still is a quintessential seaside Mexican village with its charming cafes and markets.
Acapulco is a great destination for those who love the nightlife and excitement of a legendary resort town. Rated one of the top honeymoon spots in the world, Acapulco's weather, natural beauty, unabashed nightlife, fabulous resorts and glitz is proof positive that this is still one of Mexico's top vacation destinations.
(
view map
)
Pacific Coast, mexico Accommodations
Pacific Coast Regions
Other regions of Mexico: